New Zealand Health Group Managing Director weighs in on the brain drain prospect for the aged care sector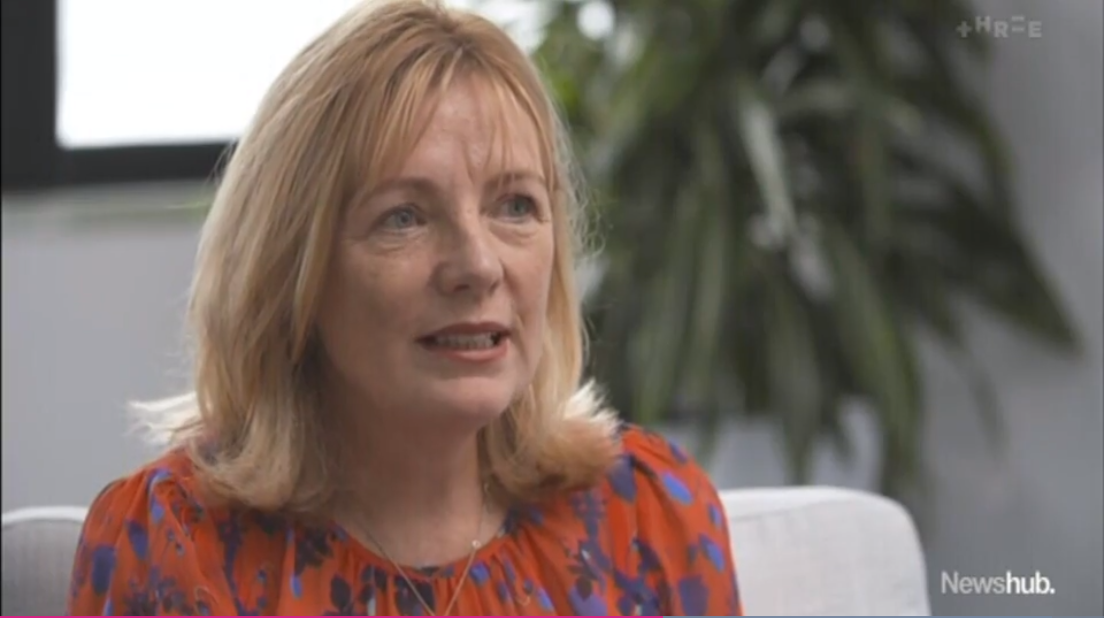 Josephine Gagan, New Zealand Health Group Managing Director, weighs in on the brain drain prospect for the aged care sector
Brain drain predictions terrifying prospect for aged care sector
[Credit: Newshub 12/04/2022]
As the border breaks open to Aussie tourists on Tuesday night there are fears about Kiwis flocking the other way.
The Ministry of Business, Innovation and Employment (MBIE) has warned at least 50,000 New Zealanders will leave over the next year as we reconnect with the world. But the Government denies we're in for a brain drain.
Eden Park has a capacity of 50,000 people. Imagine the whole stadium full of people leaving the country. Well that's what officials are predicting will actually happen this year – open the borders and Kiwis will fly the coop.
"My partner and I, we are just going to go travel for six months, see what is out there, see what opportunities there are," one Kiwi said.
"I've actually just got three friends all moving to Sydney, Melbourne and Brisbane," said another.
The age-old Kiwi overseas experience (OE) has been on pause for two years as we hunkered down to combat COVID. Now our younguns are spreading their wings, off to greener pastures and healthier bank balances.
"Can do the same job as what I am doing over there for significantly more," one person said.
"I think overseas there is definitely more potential to earn more money and do more with it as well," said another.
The Ministry of Business, Innovation and Employment (MBIE) predicts 50,000 New Zealanders will flee – more than the pre-pandemic yearly exodus, but only by about 10,000.
Prime Minister Jacinda Ardern said she's not concerned.
"Because equally, I do think New Zealand will continue to attract highly-skilled individuals as well. We also need to make sure we continue to attract New Zealanders home," she said.
It's perhaps not quite a brain drain but at least a brain dribble, and we can't even afford one of those – we're crying out for workers in so many industries.
"We've always had the experience of New Zealanders going abroad for opportunities and experience and also coming back," Ardern said.
But here's MBIE's worst-case scenario: "losing 2.5 percent of the total population in any one year… is the likely upper limit for our emigration risk".
So at most 125,000 people could go, a terrifying prospect for the already-stretched aged care sector.
"We already have a severe workforce shortage in our sector. We have got about a 20-25 percent vacancy rate at the moment, so that is really frightening," said Josephine Gagan, who founded Geneva Healthcare.
First, they came for the pavlova, now they're after more national treasures. MBIE warns: "We expect Australian employers will recruit more actively in New Zealand as our borders open, offering higher wages than are available locally."
ACT leader David Seymour said New Zealand "can't afford to keep training people for export".
"We can't have hospitals whose nurses have all gone to Australia. If we don't maintain our competitiveness versus the rest of the world, we are going to find that our whole life is much harder."
It all prompted a plea from the Immigration Minister to Kiwis he locked out.
"I think we just need to make sure we are attracting people back as well, it's not just in one direction," said Kris Faafoi.
Time to come home now.
For the full Newshub story, click here