Bringing health care closer to home – or just another review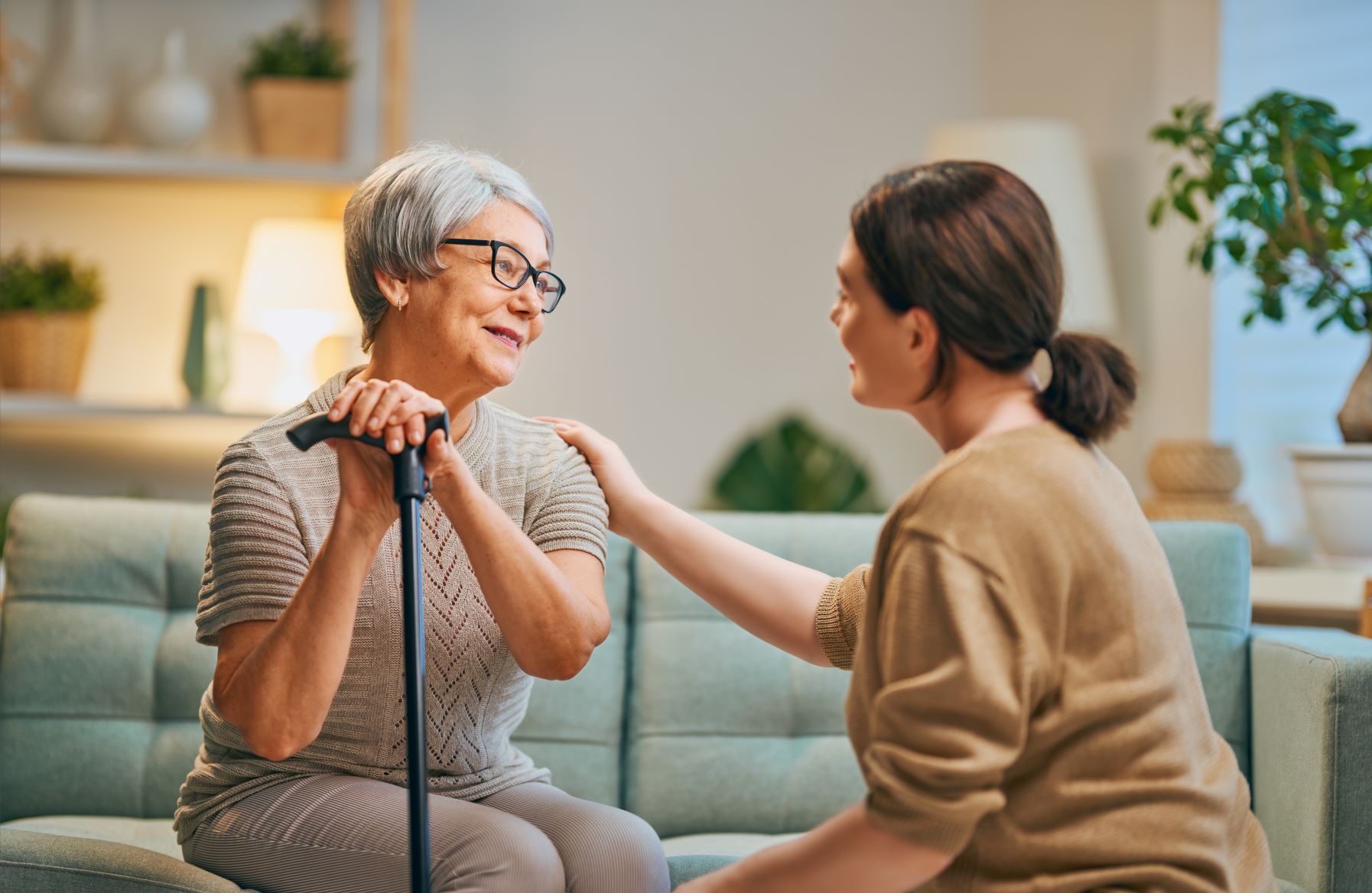 Source: Newsroom
Boosting home and community-based care was meant to be at the core of the 2021 health reforms, especially for older people. What happened? The Government decided it needed (yet) another review.
For most of her career, Jane Kelley has worked on the 'public' side of the wary public-private divide that exists in healthcare. She comes from a public service lineage: her dad spent 45 years working for NZ Police, her mum was a theatre nurse.
Kelley herself has spent most of her career working for ACC or the Ministry of Health. In January 2020 she was appointed general manager for public health at the ministry, working directly under Ashley Bloomfield when Covid hit.
Then in November 2022, she went over to the other side, the private sector, being appointed chief executive of NZ Health Group, New Zealand's largest provider of home and community services, nursing, and disability support.
Kelley knows first-hand the bureaucracy holding the health system back. "It's a huge mechanism that has a large number of constraints surrounding it, including lots of rules, and the fact you are guided by your minister and the direction they would like to see."
She is also keenly aware of the mistrust that exists – rightly or wrongly – between public and private sectors when it comes to healthcare.
"The public sector perception of the private sector is it's very money-orientated. That it's perhaps less interested in the delivery and the quality. And that colours how people engage with the private sector."
Is it a fair view?
"In my experience, it is not a fair view."
But it's a view that has stymied, in part, moves to implement reform in a key sector of the healthcare system – home and community care.
And that matters.
A key pillar of the Te Whatu Ora programme
Two years ago, in April 2021, then Health Minister Andrew Little announced dramatic changes for the health system. The big ticket change was replacing the 20 district health boards with one Crown entity, Te Whatu Ora. But moving healthcare closer to home was a critical part of the plan.
"We are going to put the emphasis squarely on primary and community healthcare and do away with duplication and unnecessary bureaucracy between regions, so that our health workers can do what they do best – keep people well," Little said announcing the policy.
"The reforms herald a change in focus for the health system – we will treat people before they get sick so they don't need to go to hospital."
Everyone knows how stretched our hospitals and specialist services are, Little said, "and that's largely because people are not getting the healthcare they need, when they need it, to stop them becoming seriously unwell… The reforms will ensure the system is able to cope with the effects of an ageing population."
Hallelujah, said virtually everyone – client and provider. At last the Government was going to put into practice what numerous reports had recommended over years. The focus on tertiary care at the expense of primary services – a focus that had led to the jibe that 'DHB' actually stood for 'district hospital board' – was going to change. At last.
As the University of Auckland's Dr Peter Davis, emeritus professor in population health, wrote in an article for Newsroom after the reform was announced: "There is a renewed attempt to put the 'health' of the district health board concept back on the agenda. It was a brave concept, but the non-hospital agenda of the DHBs has been overwhelmed by a hospital focus, and largely absent."
"There is a lack of focus on the person at the centre, including funding arrangements that create inefficiencies in the system and negatively impact on the older person."
– National Framework for home and community support services, 2020
Davis pointed out the ideas behind much of the health reforms aren't new. Having a national health system, for example, was the centre piece of the Third Labour Government's proposals in 1975, although it was never implemented.
And bringing healthcare closer to home was part of the comprehensive 2016 New Zealand Health Strategy and the Roadmap of 27 actions needed to get there. It was also part of the 2016 Healthy Ageing Strategy, with its 26 priority actions for 2019-2022, and its update in 2021.
Finding solutions to problems in the sector was key to the 2020 National Framework for Home and Community Support Services. The framework talked about "inconsistent, fragmented service delivery with no national approach", about "a lack of focus on the person at the centre, including funding arrangements that create inefficiencies in the system and negatively impact on the older person" and about "wide variation in contract agreements and insufficient funding to increase supply to a level that will meet the growing demand".
What was needed was to "develop sustainable future models of care for publicly funded home and community support services (HCSS) that support older people to live well, get well, and stay well closer to home".
Oh, and of course, non-hospital care was a big part of the Health and Disability System Review led by Heather Simpson and completed just before Covid hit three years ago.
"Home-based support, in particular, should be assessed by need rather than having eligibility determined by diagnosis. Needs assessment processes need to be more streamlined and less repetitive," Simpson wrote.
You get the picture. It's not new. Many, many words have been written on the topic. As the Simpson report pointed out. "Despite primary health care strategies and numerous reviews of the system recommending more focus on keeping people healthy rather than simply treating illness, the structure, funding streams and accountabilities built into the system have not made this culture change happen."
So where are we at?
Nowhere, says Josephine Gagan, who left her job as chief executive of New Zealand's biggest home and community care provider, NZ Health Group, last week. Nothing has changed about how home care services are funded and delivered, except the name of the organisation on the email address.
"It's no secret that a lot of people operating in the health system, as well as in private organisations are frustrated with the lack of decision making and the lack of speed. It's an enormous task, but we are almost 12 months into the reforms, and they are still trying to consolidate and get their own house in order, whereas everybody on the outside is raring to go."
Worse, work that was already happening as a result of the 2016 health strategy appears to have ground to a halt, Gagan says.
For five years, service providers, government funders and the unions had been working together on developing a better model for home care as part of the healthy ageing strategy, Gagan says. She's been part of many of those meetings. There were work streams around standardising funding models across the country, others were about upskilling support staff to take on more responsible caring roles for people at home, and there were talks around pay equity and guaranteed work hours.
"We were almost there," Gagan says. And then in March or April last year, everything just stopped.
"Towards the end of last year we asked for another meeting because we weren't getting any progress to actually implement what we had agreed. And they said 'Ah wait, we feel we need to do another review'. And it's April now and we still haven't heard anything about the scope, or the terms of reference."
"Managers have one job, and one job only and that's to make decisions, because the minute you stop making decisions the whole thing grinds to a halt. And I think the culture in that organisation is 'Don't make a decision because, God, what if it's the wrong decision?'"
– Josephine Gagan, chair NZ Health Group
Newsroom asked about that too. From answers from Te Whatu Ora and the Ministry of Health, it looks like terms of reference haven't been set, nor is there a set start or finish date for the review. The review doesn't appear to even have a name yet.
Te Whatu Ora "will be reviewing aged care support services this year", incorporating "Pae Ora legislation health system principles and addressing the priorities of Te Pae Tata interim New Zealand Health Plan", Te Whatu Ora group manager community health system improvement and innovation Mark Powell told Newsroom. "Funding, services, and operating model issues identified by government partners, service providers and whānau will all be addressed through this review. We expect this review to commence soon and it is due to be completed by the end of the year."
Meanwhile, although private companies provide a large amount of the services to elderly people in their homes and in the community, so have a lot of on-the-ground knowledge about what is needed to improve services, cut wastage and introduce innovation, the private sector hasn't been consulted about the review, Gagan says; nor have they been told anything about if or when any of the previous work will be picked up again.
Asked about progress on the healthy ageing strategy, the Ministry of Health's acting group manager family and community health policy, Manatu Hauora, Kelly Palmer, said the second and final phase had been pushed out to 2023 from the original completion date at the end of 2022. Palmer largely attributed this to Covid-19's "impact on the implementation of the priority actions for this phase".
However the lack of any updates on the website beyond 2021 indicate Gagan's intuition is likely justified. Not much is happening.
Enough words already
With years of public sector experience behind her, Jane Kelley says we don't need another review.
"There is so much information available at that national level, there is so much information already on reviews that have been done previously. We know what needs to happen, it's time to get on and just do it."
"I hate using the word 'disappointed'," Gagan says. "Maybe 'glum' is better." She says the private sector wants to be at the table when important changes are being discussed, and are frustrated at the lack of communication from the government.
"The reason we've been given for why we aren't at the table, is that the table hasn't been set yet. The minute the table has been set, we'll be at the table, they say."
"Hierarchy and levels of process you have to go through to get a decision are a huge factor impacting on getting action."
Jane Kelley, NZ Health Group
That's not enough, Kelley says. "We are saying 'We don't want to wait for the table to be set; let us help you set the table, and you'll get it done much quicker and much more efficiently'."
Gagan is characteristically blunt about the glacial rate of progress.
"Managers have one job, and one job only and that's to make decisions, because the minute you stop making decisions the whole thing grinds to a halt. And I think the culture in that organisation is 'Don't make a decision because, God, what if it's the wrong decision?'"
Kelley agrees, but more gently.
"Hierarchy and levels of process that you have to go through to get a decision are a huge factor impacting on getting action."
Covid was fast-paced
One of the most frustrating things for the private sector is that during Covid, the public and private sectors got together and made decisions – fast.
The first person Kelley called after the Government told the Ministry of Health they needed to immediately set up MIQ centres for New Zealanders coming back into the country was Josephine Gagan. The ministry didn't have the resources to do it; could NZ Health Group help? Kelley asked
At the height of the pandemic, Gagan had 350 nurses and healthcare assistants working in 24 MIQs in Auckland, Rotorua, Christchurch and the Waikato.
The Covid period was "an incredible experience", Kelley says, and totally different to the normal working of government.
"It was incredibly stressful, very fast-paced, very quick decision making. It's such a cliché to talk about flying the plane while you're building it, but it felt like you were riding around on the wheels, you know, just hanging on, and it was all being built around us."
From the private sector side, Gagan saw the difference too.
"There was much more a sense of collaboration and partnership with people from the Ministry of Health, because we were all in it together. I certainly saw quite a big shift, not just in the rules and regulations, but in the approach.
Partnership. Now there's an idea.
But after Covid it was back to business as usual.
What needs to change
Gagan says the 'them and us' approach to home care brings unnecessary and expensive duplication of scarce resources, particularly in terms of staffing – in places public health and private support teams might be going to visit the same person. And the structure that means each region might have a number of different contracts with the same provider – each with its administrative team – and where there are numerous similar-but-different contracts in different regions, is a crazy waste of money and resources, she says.
She calls for standardisation nationally, but also for the main 'fee for service' funding model ("we call it 'set and forget'," she says) where each client is assessed and then given a certain number of hours of care, to be replaced with what's known as 'restorative bulk funding'.
Under that model, the care providers get a certain amount of money but have more flexibility as to how it's handed out. There's also a focus on 'restoring' previous levels of health or mobility, rather than simply providing a service to look after the person's present needs.
For example, a support person might work with an elderly person so they can get back to doing their own shopping or housework, rather than simply doing it for them.
But that approach is more expensive, because it requires more than just a quick 15 minutes with a vacuum cleaner.
"We take some of the risk but we are able to flex up and down, according to how that person is," Gagan says.
Say someone comes out of hospital, is assessed for certain needs, but then deteriorates, the service provider can make a decision to ramp up their care, hopefully providing enough support to keep them out of hospital.
The trouble is this restorative bulk funding model, already being used in a few areas in New Zealand, requires health funders to trust that private sector providers aren't going to give less care than they should, in order to make more money. And of course, lack of trust is one of the problems.
Flexibility and collaboration
Kelley says there's a surprising amount of collaboration going on within the private sector to get the best outcomes for people needing care.
"We actually work really closely in the home and community support sector with our competitors, because we have that common goal in mind. We are all wanting to make sure the person we're caring for has the best quality and the most efficient care."
University of Auckland Professor Ngaire Kerse is chair in Ageing Well and director of the university's Centre for Co-Created Ageing Research.
She says flexibility is key when it comes to providing care for older people, and that applies to private sector support organisations as well.
Public health funders need to cede some power to people on the ground, and the carer companies need to be prepared to give up some power – and funding – to whānau carers and to individuals making more decisions about their own care.
"Government did a whole review and they had everything ready to be implemented, but haven't implemented it, and I don't know why. How is it going to change if nothing is changing?"
– Professor Ngaire Kerse, Ageing Well
Kerse says she's heard rumours about a soft launch for a flexible funding model that would enable whānau to be trained and paid for caring for their older relatives. She says that would be an excellent initiative, not least because there's such a shortage of carers.
She says the move from government to commission another review of aged care is a bad sign, as it means further delays for better care for the increasing numbers of older people at a time the sector is in crisis.
"I was positive about the reforms, because of the focus on equity. But I'm worried that nothing has changed in the main way services are delivered. We've still got the same DHB-style processes for assessment and organising service delivery.
"The Government knows they need big changes for aged residential care to make things better for people, and similarly for support services. They did a whole review and they had everything ready to be implemented, but haven't implemented it, and I don't know why.
"How is it going to change if nothing is changing?"