Taurite: a new board game sparking wellbeing conversations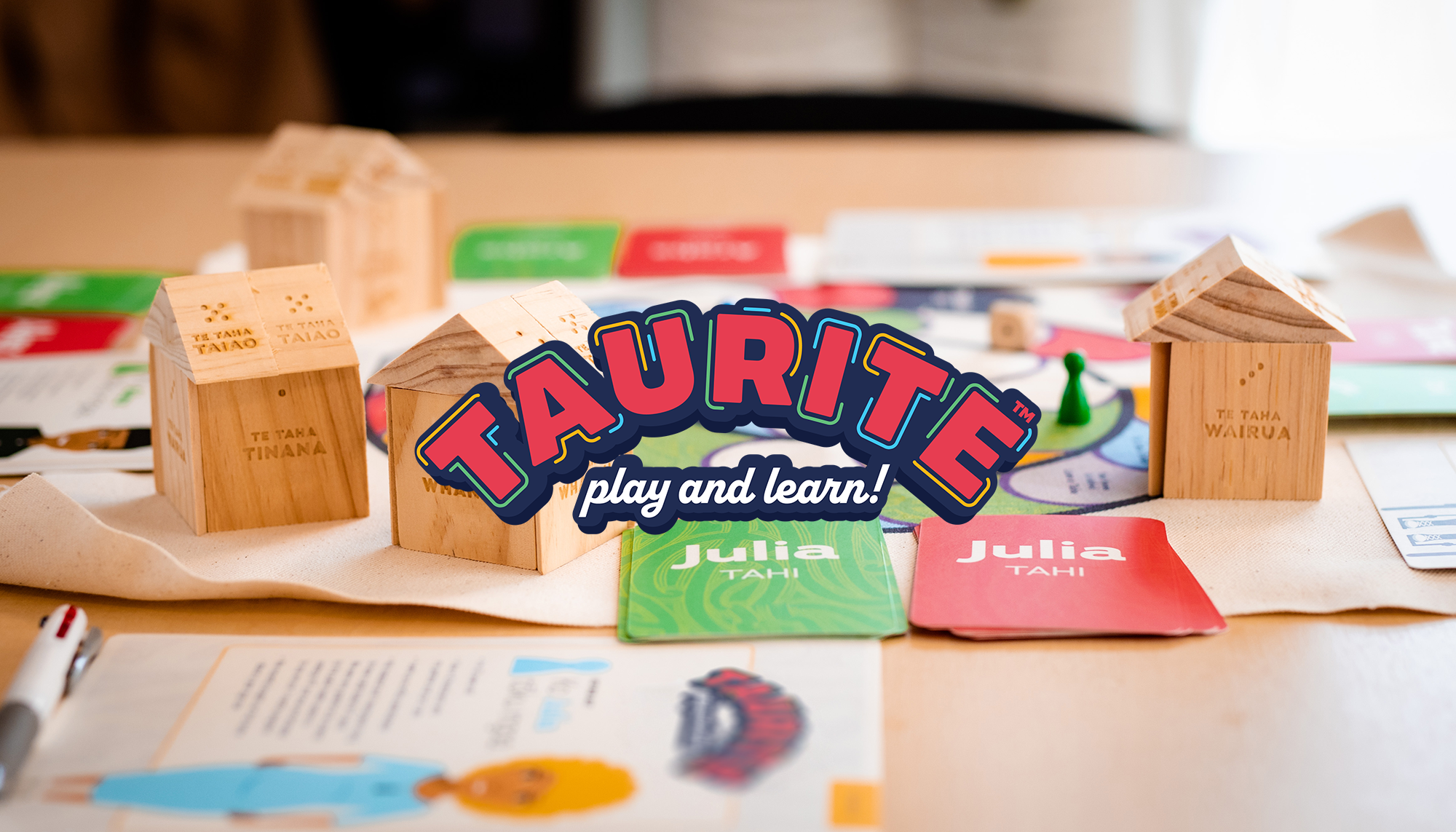 A revolutionary board game designed around a Māori concept of hauora (holistic wellbeing) is being introduced to the world today: 'Taurite' (te reo: 'balance') was created by the Cultural Services Team at New Zealand Health Group with the aim of getting people thinking about hauora holistically.
The game has each player taking on the role of a particular character attempting to build a perfectly balanced hauora whare, where all the various aspects of wellbeing are equally nurtured. Along the way, players come across strengths and challenges that will test their character's resilience. This rollercoaster of constructing and deconstructing whare throughout the game gives players time to kōrero, reflect on the situations, challenge each other's thinking, and build awareness of how other people view wellbeing.
According to Ranei Wineera-Parai, Executive Cultural Advisor New Zealand Health Group, a uniquely Māori wellbeing model sits at the heart of Taurite.
"Sir Mason Durie's Te Whare Tapa Whā model encompasses four dimensions of wellbeing: Te Taha Hinengaro (Emotional and Mental Wellbeing), Te Taha Tinana (Physical Wellbeing), Te Taha Whānau (Social Wellbeing), and Te Taha Wairua (Spiritual Wellbeing). For Taurite, we've included a fifth dimension: Te Taiao, or Environmental Wellbeing. Te Whare Tapa Whā has its roots in Te Ao Māori, but the principles of this model can apply to anyone. We need to start thinking about how we care for people as a 'whole being', because health and wellbeing includes so much more than just the physical. Taurite really brings that idea to life."
In keeping with a holistic view of wellbeing which looks different for each individual, the team behind Taurite have designed the game so that the characters and situations can be customised for individual businesses or organisations.
"The bones of the game are the same, but if the standard characters don't fit your needs or situation, we can work with you to design ones that do," Wineera-Parai said.
Standard, co-branded, and customised Taurite sets are now available to the public, and can be ordered at nzhealthgroup.com/taurite-board-game/.