Josephine Gagan: Who cares? Our support workers — and they deserve more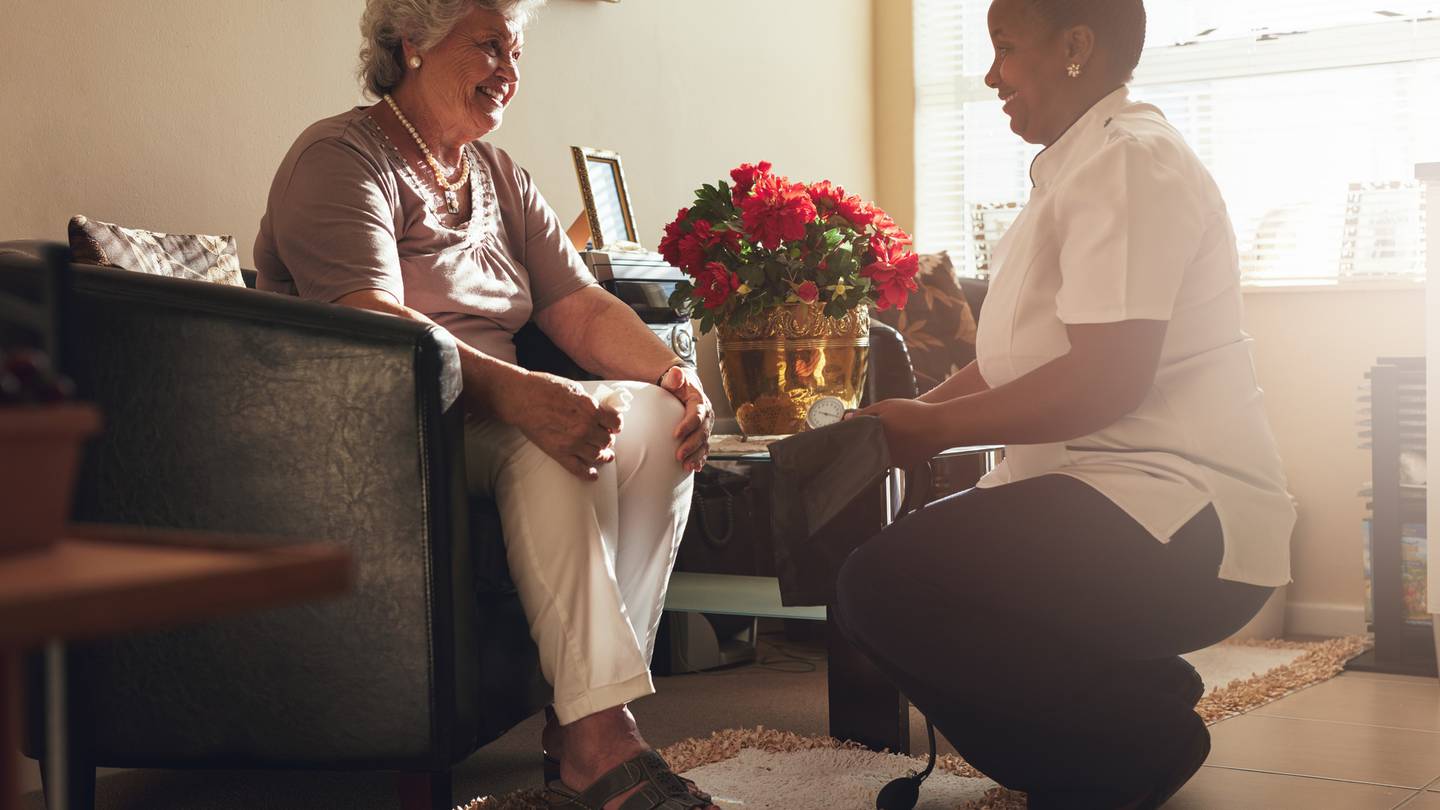 Homecare workers help New Zealanders get around and live independently for much longer, taking pressure off our healthcare system. Photo / 123RF
Opinion by Josephine Gagan: Who cares? Our support workers – and they deserve more
Published in NZ Herald, published 19 May, 2021 02:30 PM
OPINION
In the wake of Covid-19's impact, and with an aging global population, many governments around the world have woken up to the critical importance of home and community care – and are enhancing their funding accordingly.
Support in the home lets our elders and those with chronic health conditions live well and maintain their independence, while minimising hospital stays — benefiting them, their whānau and everyone else served by our health system.
The recently released Department of the Prime Minister and Cabinet publicity supporting the proposed heath system reforms put it this way: "Internationally, there is evidence that quality of life is better when care is provided at home or in the community, enabling people to stay active and close to those they love for as long as possible".
This high-sounding rhetoric needs to be backed up by serious investment; so far that has not happened here.
However, in countries we like to compare ourselves with, it is already happening. On March 31, US President Joe Biden announced a new $555 billion funding package, in recognition of the essential role that home care plays in US society and the economy.
"It's expanded services for seniors," Biden said in a news conference about the proposal.
"It's homecare workers, who go in and cook their meal, help them get around and live independently in their home, allowing them to stay in their homes — and I might add, saving Medicaid hundreds of millions of dollars in the process."
Across the Tasman, following Australia's recent Royal Commission into Aged Care, an additional $15 billion over the next two years has been announced for increased support for those choosing to remain in their own home, as well as for additional home care packages. Further, an additional $700 million has been committed to grow the required skilled and professional workforce.
Contrast these steps with the situation here in Aotearoa New Zealand. Funding for these services has been driven down so hard that a number of these contracts are now operating at losses. Some providers are considering exiting the industry altogether.
Josephine Gagan.
Back in 2019, independent professional services consultants EY reported that financial constraints had led to more than 20 Home and Community Support Services (HCSS) providers exiting the market in the preceding five years.
This leaves only 55 providers nationwide, with most of those located in urban centres – further compromising access to services for those in rural areas.
Reality bites on the front line
From my vantage point, responsible for the operations of two of our country's largest home care providers, this situation is getting dire. We suffer from the cumulative impact of many years of chronic underfunding.
The complexity of the cases we support in our community has advanced significantly.
Someone with congestive heart failure, with a heart arrhythmia plus diabetes requiring oxygen at home, has almost become the norm. Sadly, because the funding has not kept pace with the increased complexity catered for by support workers, the quality of care has come under pressure.
Almost all our district health boards allocate between $34/hour and $39/hour for this sort of care. We keenly wish to offer our support workers higher pay rates, but we are limited in what we can pay by the funding we receive to cover their services by the health authorities.
One our most important workforces – the support staff who look after the frail and sick in their own homes – are among the poorest paid groups in the country.
Painful as it is to acknowledge, you can't get your car fixed for under $60 an hour. And our support workers take care of real human beings. Our workers know this, and so do the potential future support workers we try to recruit.
The simple fact is that we can't attract enough people into the industry; we can't afford to offer them competitive wages or conditions, and every day we struggle to support them when they are dealing with very challenging situations.
A new deal
In my view, it is way past time the health authorities stepped up with the resources needed to provide good quality home care.
Under the previous government, Pay Equity increases were welcomed by employers. They were an important shot in the arm for the sector, and boosted morale. However, these were never fully funded.
Workplace Relations Minister Michael Wood recently confirmed that new legislation is in the works to enable national Fair Pay Agreements. We are on board and ready to participate, but we need to know how these would play out for the Government's own outsourced essential workers.
Minister of Health, Andrew Little, said in April, 2021: "Our public health system is one of New Zealand's greatest assets, driving health, wellbeing and economic growth. We have a significant opportunity to make sure it performs at its best, and does better by New Zealanders who have been underserved in the past."
Many of our district health board contracts are close to becoming unsustainable.
It's time that we all demanded more for our whānau, our mothers, fathers, friends and neighbours who need support to keep living independently — and the exceptional human beings who deliver it every day in their own home.
• Josephine Gagan is group chief executive of the New Zealand Health Group.